The Beatles, Rolling Stones Could End Up on British Pound Notes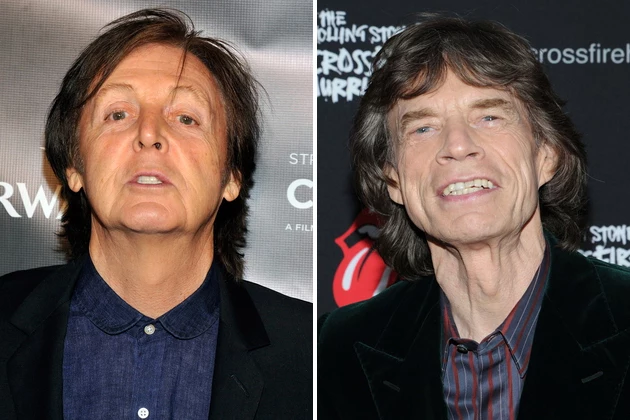 Talk about laughing all the way to the bank. As if having a Knight of the Realm in your band weren't honor enough, the Beatles and the Rolling Stones are among the celebrities under consideration to appear on a new 10 pound note that is soon to be issued by the Bank of England.
The central bank of the U.K. has issued a list of 150 candidates that also includes Winston Churchill, David Beckham, Princess Diana and William Shakespeare. The celebrities are being considered to appear on the new Series F banknote, which is slated to replace the current Series E token that features Charles Darwin.
There's currently no word on when the Bank of England will make its decision, or which band member's face would appear on the bills, but we're guessing Stones guitarist Keith Richards is not exactly on board with his band appearing on official British currency. The guitarist was livid when Mick Jagger accepted a knighthood in 2003, feeling it compromised the group's counterculture credibility.
"I don't want to step out onstage with someone wearing a coronet and sporting the old ermine," Richards told Uncut (via CNN). "I told Mick it's a paltry honor. It's not what the Stones is about, is it?"
Source:
The Beatles, Rolling Stones Could End Up on British Pound Notes