See "A Christmas Carol" and Other Holiday Events
If going to the theatre or a concert is a favorite holiday tradition, you have several options this year.
A Christmas Carol
Community theaters everywhere are envying Berkshire, Massachusetts this year. And while The Valley Theater Company may not be able to boast the talent of James Taylor, it is winding down its 50th year in the Lower Valley with a production of "A Christmas Carol" at The Princess Theater in Prosser. It will play Nov. 25-26 and Dec. 2-3. Purchase tickets at Adventures Underground in Richland or at the door at 1228 Meade Ave.
Children's Theatre
The Academy of Children's Theatre will present "A Little Princess" — the play inspired by the book of the same name from the pen of Frances Hodgson Burnett and made famous by "The Little Princess," a movie starring Shirley Temple. While not obviously a Christmas play, it is a winter play and offers a fresh option this December. Performance dates are Dec. 2-3, 9-10. Learn more at The Academy Of Childrens Theatre website.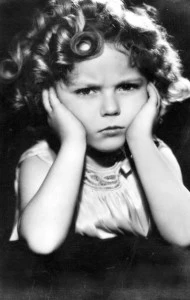 High School Play: Beauty and the Beast
Chiawana High School in Pasco will perform another winter favorite: "Beauty and the Beast." Shows are at the school Dec. 1-3 and 8-10.
Christmas Concerts
Mannheim Steamroller will perform Dec. 21 at The Toyota Center.
Richland High School students will perform a choir, band and orchestra concert on Dec. 13 and 15.
The Hanford High School holiday concert is Dec. 7 in the school auditorium.
Columbia Basin College students are offering "A Big Band Christmas" on Dec. 17 at the CBC Theatre.
Central United Protestant Church is hosting a performance of "The Messiah" Dec. 2-3.
What is your favorite holiday event to attend? Comment below.